I think I'd get the attention of the world a whole load quicker for this topic of gynaecological, sexual and related mental health issues.  Seriously, at times I think, "What is it going to take?  What is going to arrest the world and point their attention to the fact that millions of women world wide are suffering and need education and support?"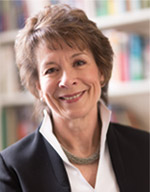 The Call to Action from Professor Lesley Regan
I find my heart beat echoed in the words of Professor Lesley Regan, President of the Royal College of Obstetrics and Gynaecology (RCOG), who wrote recently…
While we hear so much about gender equality in the UK and worldwide, there are many issues affecting the health of women and girls which still remain "off-limits". This stigma often causes women to ignore concerns about their health, while the fear of embarrassment can leave them suffering in silence. We must do more to address this and break down taboos surrounding gynaecological health.
You can read more of what she had to say on the subject here.
Some say I 'bang on' about this topic. The reality is that if I had my way I'd be beating the biggest drum in the world.  Yet I find I am rapidly coming  to the end of my energy.  I wonder who is going to take up this call?  Who is going to push for change?  Who is going to speak up for the women if I don't?
Social Proof of The Need for Action
In the last month alone, I have met four women.  One woman previously had vulva surgery and has had to return to have more radical surgery.  Two women who have lichen sclerosis, a condition that can cause severe pain and discomfit in the vulva/vagina and lead to scarring. And another woman had incontinence as a side effect from her gynaecological treatment.
These are just four women, met socially over the course of a month, who spoke to me about their suffering because I raised the topic.  They are a small sample of the thousands of women I have listened to over the past 23 years. Women with Polycystic Ovaries, Endometriosis, Prolapse Uterus, Hysterectomies, Fibroids, Menopause and depression; many of whom had not shared their story with another soul.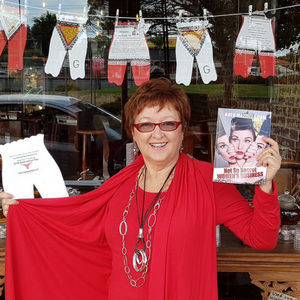 Recently, I was contacted by a young woman who told me that because of my book Not So Secret Women's Business and my Undies for better Understanding awareness campaign, she went and had a pap smear.  It saved her life, as there was early diagnosis of cancer.
I can see the difference that I am making.  I can see the difference that Professor Lesley Regan is attempting to make with the doctors in the UK.  What I need now to see is the difference that the community is willing to make. The difference needs to be on the ground level to shift the attitudes around this topic.  We need a groundswell of action from women demanding greater education and support if we are going to see any real investment in this area.
The Action to Take
The end goal from my perspective is:
Access to information and education, teaching correct terminologies, risks and symptoms, so that the community (both men, women and children) can make more informed decisions when consulting with medical professionals.
Resourcing and support of awareness campaigns, like the International Gynaecological Awareness Day, to help to create greater awareness and unify the public and medical communities.
And shift in community attitudes towards talking about taboo topics like this, to be more inclusive and open – we need to be able to share our struggles and our victories.
The saddest scenario for me is that a woman should live her life, give of her body to sustain other lives, then die of a condition that was preventable or suffer her whole life without another person understanding her pain and suffering.
In Closing
As I am reflecting on my race, my greatest concern is that there will be no-one to hand the baton to when the time comes for me to finish. That without my voice and constant knocking on doors this topic will slip back into obscurity.  Women, and the men who support them, I call on you to take up this baton.  To write to your local members of parliament, to get involved in hosting events for the International Gynaecological Awareness Day and where you have capacity, to volunteer and support your time to activities that support women who are experiencing these issues.
In closing, I want to express my excitement at being able to meet with Professor Regan and Mr Hani Fawzi, Vice President of Global Health while I am in London.  I am excited to have Jeannette Preston and Neelam Hera, Health Advocates from the UK, coming with me to strengthen the voice. You can rest assured, I will be strongly advocating for RCOG to promote and encourage participation in the International Gynaecological Awareness Day on 10 September.  Thereby, bringing both the medical community and the public together to break down the stigmas and taboos surrounding gynaecology.